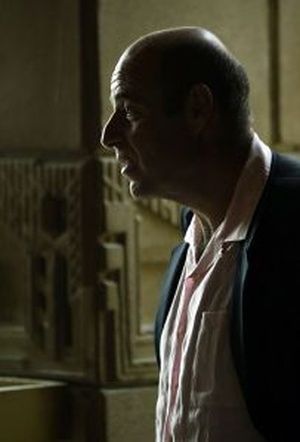 Architect, critic, historian, and curator Jean-Louis Cohen, one of the world's foremost experts on twentieth-century architecture and urban planning, and a preeminent authority on Le Corbusier, died on August 7 at the age of seventy-four, after reportedly suffering an allergic reaction to a bee sting while on vacation in the department of Ardennes in northeastern France. News of his death was confirmed by the New York University Institute of Fine Arts, where he had served as Sheldon H. Solow Chair of Architectural History since 1994. Cohen over the course of a career spanning more than five decades gained a reputation as an insightful and profoundly knowledgeable interlocutor, author, and professor, and a warm and generous mentor. Anoccasional contributortoArtforumas well as to numerous other respected publications, he was the author of widely lauded monographs on Le Corbusier and Mies van der Rohe, and on the American influence on Russian architecture.
Despite his deep familiarity with the towering figures of architecture, he championed an egalitarian view of the practice.RelatedHELEN FRANKENTHALER FOUNDATION SUED FOR "DESTROYING" PAINTER'S LEGACYBMA CREATES PAID INTERNSHIPS HONORING VALERIE MAYNARD "The current architectural scene cannot be reduced to the monumental feats or excesses of a handful of well-known architects," he told theBrooklyn Railin 2019. "Architecture today consists of hundreds of thousands of people worldwide working on houses and schools, designing hospitals, and landscapes. It's a pity, in my view, to see architecture flattened out or understood only as dealing with the big monuments of states and corporations. Architecture is a practice that can, and in many cases does, produce our living environment." Jean-Louis Cohen was born on July 20, 1949, in Paris. He studied architecture first at the École Spéciale d'Architecture, then at the Unité Pédagogique n° 6, and finally at the Architecte DPLG, all in Paris.
He earned his postgraduate architectural degree in 1979 and in 1985 was awarded a Ph.D. in art history from the École des Hautes Études en Sciences Sociales. Initially interested in German modernism and then in the architecture of the Soviet avant-garde, he soon expanded his horizons to take in the planning and architecture of cities including Algiers, Casablanca, New York, and Paris. Having launched his career as director of the architectural research program at the French Ministry of Housing, he taught as a researcher at the School of Architecture Paris-Villemin, and then as a chair in urban planning history at the Institut Français d'Urbanisme, University of Paris. On being named the Solow Chair at NYU, Cohen moved to New York, but he continued to lecture and teach at institutions including Princeton University, the University of Sydney, and TU Delft, in the Netherlands.
As well, he remained engaged in numerous projects around the world. In 1998, he was chosen to steer the development of the Cité de l'architecture et du patrimoine in Paris. The museum opened in 2007, with Cohen having directed the effort through 2003. Among the many exhibitions he curated or cocurated over the course of his career are "Paris-Moscou" (1979) and a hundredth-anniversary show of the work of Corbu (1987), both at the Centre Pompidou, Paris; "The Lost Vanguard" and "Le Corbusier: An Atlas of Modern Landscapes" at the Museum of Modern Art, New York (2007 and 2013, respectively); "Architecture in Uniform: Designing and Building for the Second World War" and "Building a New New World: Amerikanizm in Russian Architecture" at the Canadian Centre for Architecture (2011 and 2019, respectively); and an exhibition on the work of Italian architectural writer Bruno Zevi at the Museo nazionale delle arti del XXI secolo in Rome (2018). In 2014, he curated the French Pavilion at the Venice Biennale, focusing on the triumphs and disasters of modernism.
In addition to the volumes on Corbu, Mies, and recent Russian architecture mentioned above, as well as numerous others, he authored 1995'sScenes of the World to Come: European Architecture and the American Challenge, 1893–1960 and, in recent years, two volumes of what was to be an eight-volume catalogue raisonné of the drawings of Frank Gehry; with his former wife Monique Eleb, who died this past May, he coauthored books on topics including French and African architecture. Cohen was made a Chevalier of the Ordre des Arts et des Lettres in 2001. Though his place in the architectural-historical pantheon has long been cemented, his outlook remained labile. "I still think that buildings have a meaning," he told Israeli newspaperHaaretzin 2019. "I still think you have to keep in touch with buildings and sites and be able to give to the greater audience the ability to realize that buildings are not three-dimensional images, but are complex objects that have a scale, which capture light in a particular way, which smell like something, which change during the day and during the seasons, which can be appropriated in many ways.".