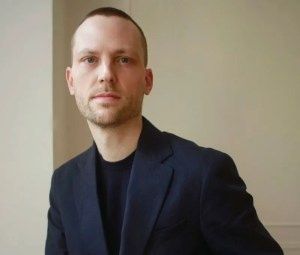 The Whitney Museum of American Art, New York, has announced Drew Sawyer as Sondra Gilman Curator of Photography,Artnewsreports. Sawyer arrives to the institution from the Brooklyn Museum, where he was Phillip and Edith Leonian Curator. He will take the reins from Elisabeth Sussman in July.
Sussman, who has occupied the role for decades, will remain at the Whitney in an as yet-unnamed capacity. Sawyer will be charged with leading the photography acquisition committee; alongside drawings and prints curator Kim Conaty, he will manage the Sondra Gilman Study Center, which houses Whitney's collection of more than nineteen thousand prints, drawings, and photographs.RelatedHELEN FRANKENTHALER FOUNDATION SUED FOR "DESTROYING" PAINTER'S LEGACYBMA CREATES PAID INTERNSHIPS HONORING VALERIE MAYNARD "Drew is one of the liveliest and most penetrating minds in the field of photography and contemporary art today," said Scott Rothkopf, the Whitney'sincoming director, in a statement. Sawyer joined the Brooklyn Museum in 2018; while there, he curated shows by artists including Liz Johnson Artur, Jimmy de Sana, and Garry Winogrand.
His last exhibition for the institution, "Copy Machine Manifestos: Artists Who Make Zines," opens in November. Prior to coming to the Brooklyn Museum, Sawyer held curatorial roles at the Museum of Modern Art, New York, and Ohio's Columbus Museum of Art, where he organized the well-received group exhibition "Art after Stonewall, 1969–1989" and cofounded the Center for Art and Social Engagement. He earned his Ph.D.
in art history from Columbia University. Sawyer's exit from the Brooklyn Museum follows that of senior curator Eugenie Tsai, whoannounced her departureon May 18. "I am excited to be joining the team at the Whitney at a pivotal time in the institution's history, and I look forward to continuing their work in championing living artists and in redefining discourses in US American photography and art through its renowned collection and programming," said Sawyer in a statement.
Sussman, who in 2013receivedthe Center for Curatorial Studies at Bard College 2013 Audrey Irmas award for curatorial excellence, is currently finishing work on the first solo institutional exhibition of artist, experimental filmmaker, and music ethnologist Harry Smith; the show goeson viewat the Whitney in October..