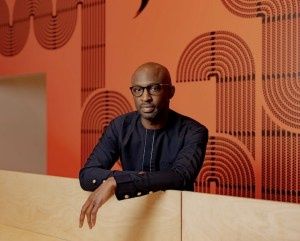 New York–based nonprofit Independent Curators International (ICI) has announced  author Uzodinma Iweala as the winner of its 2023 Leo Award. Iweala since 2018 has served as CEO of New York's African Center, with whose team he shares the prize. Under his leadership, the center has worked to change the global understanding of Africa and its diaspora, and of the role played by people of African descent. "Iweala and his team have been instrumental in fostering dialogue, breaking down barriers, and amplifying diverse voices from the African continent," said ICI in a press release. "They have transformed The Africa Center into a vibrant celebration of the richness and dynamism of African cultures, and created a new civic model for cultural institutions.
Their programming promotes cross-cultural understanding and collaboration, and has included perspectives from the political, economic, literary, and culinary worlds as well as the artistic field."RelatedHELEN FRANKENTHALER FOUNDATION SUED FOR "DESTROYING" PAINTER'S LEGACYBMA CREATES PAID INTERNSHIPS HONORING VALERIE MAYNARD "All of us at ICI are delighted to honor Uzo and his team with ICI's 2023 Leo Award," said Renaud Proch, ICI's executive and artistic director, in a statement. "They have been inspirational collaborators. We are grateful for our meaningful partnership with the Africa Center, which will continue to play an important part in shaping our programs for years to come. Uzo's vision and the values manifested in the center­—collaboration, empowerment, global solidarity, generative thinking—resonate in so many ways with ICI's own mission." Before taking up his role at the Africa Center, Iweala was CEO and editor in chief ofVentures Africamagazine, which he also cofounded. He is additionally well known for his writing centering African and diasporic experiences: He is the author of the novelSpeak No Evil(2018), the tale of a queer Nigerian American youth living in Washington, DC, which investigates issues of race, class, gender, sexuality, nationality, and diaspora; and the nonfictionOur Kind of People(2012), about AIDS in Nigeria.
His 2005 debut, the novelBeasts of No Nation, about a West African boy forced to become a child soldier, won the Art Seidenbaum Award for First Fiction, a category of theLos Angeles TimesBook Prize, and was eventually adapted as a film. Named for renowned art dealer Leo Castelli, the Leo Award is given in recognition of an exceptional contribution to the field of contemporary art. Past recipients of the prize include curator Candice Hopkins, collector Dimitris Daskalopoulos, gallerist Marian Goodman, Los Angeles County Museum of Art director Michael Govan, filmmaker Steve McQueen, fashion designer Miuccia Prada, and collector Patrizia Sandretto Re Rebaudengo. .