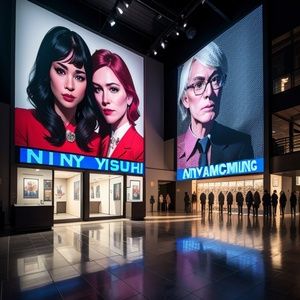 Hartwig Fischer, the German art historian who since April 2016 has served as director of the British Museum, will depart the London institution in 2024. The museum will begin a search for his replacement this fall. At the time of Fischer's arrival, the museum's historic home was in dire need of renovation.
Fischer worked for years to come up with an overarching plan for the restoration, the details of which are to be revealed this fall, followed by the launch of an international competition to determine which architect will perform the overhaul.
"In 2016, I was called to the British Museum to prepare the essential renovation of a building in need of rejuvenation, a global icon of museum architecture whose complex architectural substance calls for urgent, large-scale intervention," Fischer said in a statement. "The renovation work itself will take several decades, but the mission I was given by the trustees has been accomplished: the foundations of the BM masterplan are now laid."RelatedHELEN FRANKENTHALER FOUNDATION SUED FOR "DESTROYING" PAINTER'S LEGACYBMA CREATES PAID INTERNSHIPS HONORING VALERIE MAYNARD Fischer's directorship spanned the Covid-19 crisis as well as the ensuing fiscal troubles in which England became embroiled.
His tenure was additionally marked by increasing pressure from Greece for the British Museum to return the Parthenon marbles, and by calls from climate-change activists for the museum to drop oil and gas conglomerate BP as a sponsor. Though the fate of the Parthenon marbles remainsuncertain, the museumsevered tieswith BP earlier this year.
The museum is additionally under pressure to repatriate human remains in its collection.
"[Fischer] has led the dedicated staff of the museum through difficult periods, such as the Covid lockdowns and today's inflation pressures," acknowledged British Museum chair George Osborne in a statement. Fischer, who was the first non-British director to lead the museum since 1866, has thus far remained mum regarding his plans for the future..
.