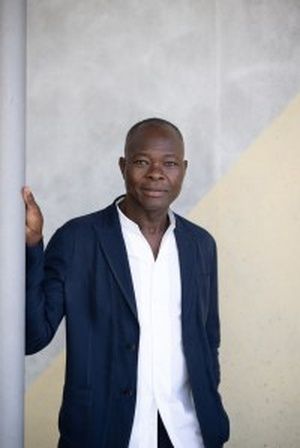 Latvian American artist Vija Celmins has been named a winner of Japan's 2023 Praemium Imperiale Award for painting while Icelandic-Danish artist Olafur Eliasson received the honor for sculpture, and Burkinabé-German architect Diébédo Francis Kéré received the accolade for architecture. The international prize has been awarded annually since 1989 by the Japan Art Association, which is under the patronage of Prince Hitachi, and additionally encompasses the fields of theater/film and music. Robert Wilson and Wynton Marsalis won the awards in those respective categories. Each recipient of the honor is awarded ¥15 million (roughly $103,000).
A grant of ¥5 million earmarked for young artists was divided between Newbern, Alabama's Rural Studios, which is led by British architect Andrew Freear, and New York's Harlem School of the Arts.RelatedHELEN FRANKENTHALER FOUNDATION SUED FOR "DESTROYING" PAINTER'S LEGACYBMA CREATES PAID INTERNSHIPS HONORING VALERIE MAYNARD The Riga-born Celmins was honored for her "meticulous paintings and drawings of the natural world; oceans, night skies, deserts and spiders' webs, [which] capture the viewer and draw them into an unknowable expanse that contains an undeniable beauty." Alongside German painter Gerhard Richter, Celmins was recently the subject of amajor exhibitionat the Hamburger Kunsthalle that placed the work of the two renowned artists in dialogue with one another. Eliasson drew praise for centering environmental issues in works such as his 2014Ice Watch, comprised of massive blocks of Greenlandic ice, which are left to melt over time; and hisRiverbedof the same year, for which he filled four rooms with 180 tons of gray Icelandic stone through which water sluiced, courtesy of hoses and pumps. An earlier work, 2003'sThe Weather Project, employed monofrequency lights and mirrors to create the illusion of a colossal sun in the Turbine Hall of London's Tate Modern. Kéré won for his designs placing local materials in the service of modern architecture, as embodied for example in his 2019Xylem, a contemplation pavilion at the Tippet Rise Art Center in Fishtail, Montana, constructed from locally sourced woods and referencing in its shape thetoguna, the central sacred space of Mali's Dogon villages.
Kéré, who is currently at work on the Benin National Assembly building, also employed wood in his 2017 Serpentine Pavilion, which responded to the local weather in various ways, among them by funneling, via waterfall, moisture that collected on the roof to a drainage system, where it could be stored to irrigate the surrounding park..