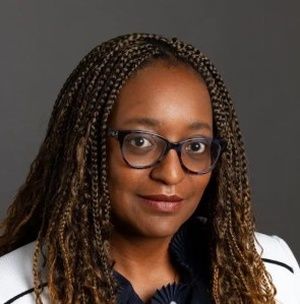 The Indianapolis Museum of Art (IMA) at Newfields on September 20 announced that Belinda Tate will assume the role of director, effective November 6. She will be the first person to hold the title of Melvin & Bren Simon Director, which was created in 2021 following a period of upheaval at the museum. Tate arrives to Newfields from Michigan's Kalamazoo Institute of Arts, where she has been executive director since 2014. While there, she transformed the KIA's Kirk Newman Art School into a community-based organization with national recognition. "We all have high expectations of our incoming director to lead the next generation of the IMA at Newfields," said the not-for-profit organization's president and CEO, Colette Pierce Burnette, in a statement. "Belinda is strongly positioned to deliver for Newfields, bringing our full potential to fruition. She is committed and aligned to our values of stewardship, inclusivity, excellence, and service and is also a trailblazer in diversity, equality, inclusion, and access.
I look forward to working closely with her to ensure that Newfields becomes a must-see destination for everyone who visits Indianapolis and that it remains an anchor cultural institution, open and accessible to all."RelatedHELEN FRANKENTHALER FOUNDATION SUED FOR "DESTROYING" PAINTER'S LEGACYBMA CREATES PAID INTERNSHIPS HONORING VALERIE MAYNARD Tate has curated more than fifty exhibitions in the course of her career. Before coming to the KIA, she was she was director of the Diggs Gallery at Winston-Salem State University in North Carolina from 1999 to 2014. Tate has additionally held leadership roles in the financial sector. A member of the board of directors for the American Federation of Arts, she has previously served on the American Alliance of Museum's Task Force on Diversity, Equity, Accessibility, and Inclusion in Museum Excellence and as a board member of the Association of Art Museum Directors. Tate holds a BA in art history and museum studies from Yale University and an MA in liberal studies from Wake Forest University. "I am humbled by the opportunity to work alongside president and CEO Dr.
Colette Pierce Burnette and the incomparable team at Newfields," said Tate in a statement. "The Indianapolis Museum of Art is an evolving institution with a stellar collection and inspiration to all who visit. I look forward to joining a team dedicated to serving the community through exceptional exhibitions and programs as one of the nation's leading cultural destinations." The hiring of Tate represents Newfields' latest effort to put behind it the allegations of institutional racism sparked by the 2020 departure of associate curator Kelli Morgan owing to what shedescribedas a "toxic" and "discriminatory" workplace. Morgan had been hired in 2018 to help diversify the museum's  exhibitions under Charles Venable, whostepped downin February 2021 after nine years in the roles now occupied by Burnette. His departure followed a job posting by the museum seeking a director capable of helping the institution diversify while maintaining its "traditional, core, white art audience." Since then, the museum has appointed Darrianne Christian its first Black female board chair;hired Burnetteas the first Black woman to helm the museum; and set up a $20 million endowment earmarked for the purchase of works by marginalized artists, the diversification of the museum's board, and the inauguration of an antiracism training program..