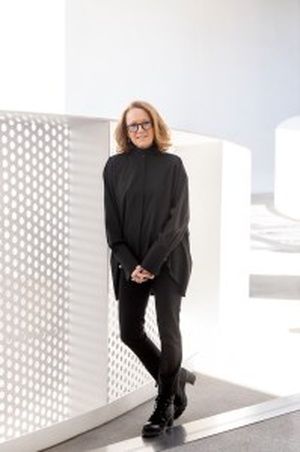 Ann Philbin, who remade Los Angeles's Hammer Museum from a fusty institution housing the late petroleum magnate Armand Hammer's collection of old masters to a vibrant, world-renowned contemporary art museum known for its commitment to California artists and to diversity, equality, and inclusion, is stepping down as director after a quarter century in the role. Philbin, seventy-one, is set to retire on November 1, 2024. Though she has shared no details regarding her future, she told theNew York Timesthat she does not plan to lead an institution again and will "kick back" for the first time in fifty years. "When the history of the Hammer Museum is written, there will be a clear line drawn—before Annie Philbin, and after Annie Philbin," said Hammer chairwoman Marcy Casey in a statement. "Thanks to her vision, the Hammer is known today as a world-class museum, internationally renowned yet uniquely and indisputably at the heart of Los Angeles. She has guided a complete transformation of the museum—its facilities, its collection, and its exhibitions and programs, which she has elevated in every way—while redefining the relationship of art museums to their communities and their society.
We are profoundly grateful for her leadership and the values she has imbued into every level of this institution." During her tenure, which began in 1999, Philbin quintupled the museum's budget, from $6 million to $30 million, and grew its endowment from $35 million to more than $125 million. She more than doubled the number of staff working at the institution and expanded its contemporary art collection by more than 4,000 pieces. Under her leadership, the Hammer in 2012 inaugurated its Made in L.A. initiative, a city-spanning biennial event that drew attention to the work of local artists, elevating the careers of many. Philbin additionally oversaw an expansion and renovation of the Hammer more than twenty years in the making. Completedearlier this year, the project added forty thousand square feet and 60 percent more gallery space to the extant Hammer.
Philbin told theTimesthat she first began thinking about leaving the institution as the Covid-19 crisis raged. "It made me think about how short life is, but also think about what's best for this institution," she said. "There is a generational shift happening — it's a really important moment — and it's time for the next person to come into this place and take it to the next level." An independent search firm is assisting the Hammer board in choosing a successor from among what Casey has affirmed will be a diverse pool of candidates. The University of California, Los Angeles, which manages the museum, will confirm the nominee chosen from among these..