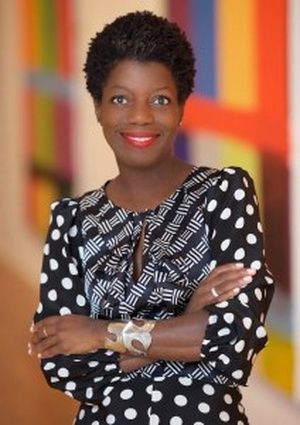 Thelma Golden, the director and chief curator of New York's Studio Museum in Harlem, has been named the winner of the thirtieth Dorothy and Lillian Gish Prize. Golden is the first institutional leader to win the $250,000 prize, which is presented annually by the Gish Prize Trust to what the organization describes as a "highly accomplished figure" who has "pushed the boundaries of an art form, contributed to social change, and paved the way for the next generation." "I'm usually on the other side of this, someone who nominates artists forawards," Golden told theNew York Times. "It feels very strange to be on the opposite side."RelatedHELEN FRANKENTHALER FOUNDATION SUED FOR "DESTROYING" PAINTER'S LEGACYBMA CREATES PAID INTERNSHIPS HONORING VALERIE MAYNARD Golden, a native of Queens, interned at New York's Metropolitan Museum of Art as a teenager.
She first arrived at the Studio Museum as an intern, while studying at Smith College, returning after graduation as a curatorial fellow. In 1988, she was hired at the Whitney Museum of American Art as a curatorial assistant; in 1993, she was named associate curator. She served as a cocurator of that year's pathbreaking Whitney Biennial, which sparked controversy for its focus on diversity and inclusion, and the following year curated the landmark exhibition "Black Male: Representations of Masculinity in American Art." Golden returned to the Studio Museum in 2000 as deputy director for exhibitions and programs, rising to become director and chief curator of the institution in 2005.
Since then, she has established the museum as a leading international force with the mission of showcasing work by artists of African descent. "A lot of times folks see art administrators as the scaffolding by which art gets created, and every so often you find a person who transcends that scaffolding and in their work becomes the artist themselves," Sade Lythcott, chief executive of the National Black Theater and chair of the Gish Prize selection committee, told theTimes. Golden joins a list of prizewinners that includes Chinua Achebe, Trisha Brown, Gustavo Dudamel, Ava DuVernay, Bill T.
Jones, Spike Lee, Maya Lin, Meredith Monk, Suzan-Lori Parks, Sonia Sanchez, Anna Deavere Smith, and Jawole Willa Jo Zollar..