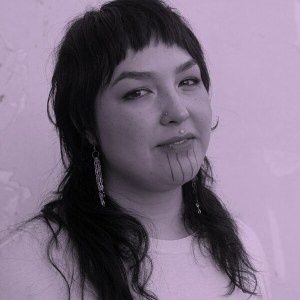 Calgary-based multidisciplinary artist Kablusiak has been named the winner of Canada's most prestigious art honor, the Sobey Art Award, presented annually by the National Gallery of Canada. Thenewswas announced November 18 at a ceremony at the Ottawa institution. Kablusiak is the third consecutive winner to represent Canada's Prairies and North region, followingDivya Mehrain 2022 andLaakkuluk WilliamsonBathoryin 2021.
They will receive C$100,000 ($73,000). Runners-up Séamus Gallagher (representing the Atlantic region), Anahita Norouzi (Quebec), Michèle Pearson Clarke (Ontario), and Gabrielle L'Hirondelle Hill (West Coast and Yukon region) will each receive C$25,000 (roughly $18,000), while twenty longlisted artists will be awarded C$10,000 ($7,300 apiece). The work of all five shortlisted artists is on view through March 3, 2024, in a special exhibition at the National Gallery of Canada.RelatedRADCLIFFE BAILEY (1968–2023)DOCUMENTA 16 SELECTION COMMITTEE RESIGNS EN MASSE "The 2023 Sobey Art Award jury felt compelled by Kablusiak's fearless and unapologetic practice that confounds old categories and art histories and points to new imaginaries," Jonathan Shaughnessy, director of curatorial initiatives at the gallery and chair of the 2023 Sobey Award jury said in a statement.
"Their multidisciplinary vocabulary deploys the experience of being looked at without being seen that shapes Inuit and queer realities in both the art world and society at large." Born in Yellowknife in 1993 and raised in Edmonton, Kablusiak investigates issues of perception surrounding mental health and the Native American diaspora through a practice embracing photography, painting, sculpture, textiles, and installation. Deploying such diverse materials as lingerie, sealskin, and soapstone, they often bring humor to bear in their efforts. "If I'm going to be sad about colonialism and make art about it," they'vesaid, "I either want it to be so fucking ridiculous that it sets people off or have it open enough that people can relate to it.".