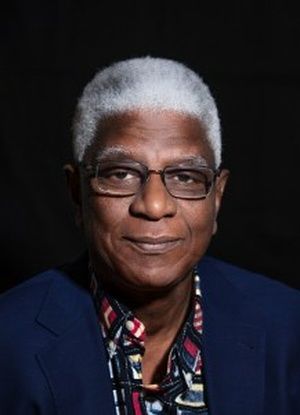 Ghanian-born multimedia artist El Anatsui, widely known for his fluid, cascading tapestries constructed from bottle caps and copper wire, has been tapped to create the next Hyundai Commission at Tate Modern's Turbine Hall, London. "Repurposing found materials into dazzling works of abstract art, Anatsui's work explores themes that include the environment, consumption and trade," Tate said in a statement. The commission, most likely a work at massive scale, will be unveiled October 10 and will remain on view through April 14, 2024. Born in Anyako, Ghana, in 1944 and educated at Kwame Nkrumah University of Science and Technology, in Kumasi, Anatsui has since 1975 lived and worked in Nsukka, Nigeria, where he taught at the University of Nigeria until his 2011 retirement.
The artist frequently works with discarded or humble diminutive materials, such as bits of wood and plastic and shards of pottery, to create majestic and radiant large-scale works. His bottle-cap tapestries gained him international attention in the early 2000s. Held in the collections of major museums around the world, including the Metropolitan Museum of Art in New York, London's British Museum, and the Centre Pompidou in Paris, these works earned him the 2015 Golden Lion for Lifetime Achievement at the Fifty-Sixth Venice Biennale. Though the tapestries were likened by critics to kente cloth early in his career, Anatsui rejected that cultural reading, instead pointing to the kinetic energy stored in works of this kind.
They are "always in motion," he noted. "Anytime you touch something, there is bound to be a change. The idea of a sheet that you can shape and reshape. It can be on the floor, it can be up on the ceiling, it can be up on the wall, all that fluidity is behind the concept."RelatedSFMOMA CUTS 20 JOBS AMID ATTENDANCE WOESJOE TILSON (1928–2023) The Tate Turbine Hall commission was established in 2002 and has since 2015 been mounted collaboratively with Hyundai.
Among the artists awarded the prestigious commission to date are Louise Bourgeois, Tania Bruguera, Abraham Cruzvillegas, Olafur Eliasson, Doris Salcedo, Anicka Yi, Kara Walker, and Ai Weiwei.Brain Forest Quipu, by Cecilia Vicuña, who waschosento create the 2022 commission, is on view in Turbine Hall through April 16..