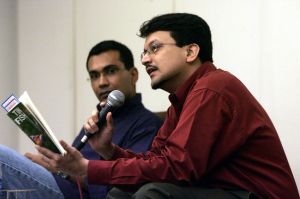 Two of the six members of the committee charged with selecting the artistic director for the 2027 iteration of Documenta have resigned in the past few days, with likely repercussions for the process's timeline. Israeli artist, philosopher, and psychoanalyst Bracha L. Ettinger submitted her resignation on November 10, citing "dark times" in her native country as contributing to her departure.
She explained to German dailyDer Spiegelthat the Israeli ground invasion of Gaza had prevented her from traveling from her home in Tel Aviv to attend a committee meeting that could not be rescheduled. Ettinger in her resignation letter reportedly lamented the fact that the forthcoming Documenta had been "constantly" on her mind in the seven months since she was named to the committee. "Unfortunately," she wrote, "today I have the feeling that I can no longer contribute to this process."RelatedMILLER ICA TO GET NEW HOME, REBRAND AS INSTITUTE FOR CONTEMPORARY ART PITTSBURGHHELEN FRANKENTHALER FOUNDATION SUED FOR "DESTROYING" PAINTER'S LEGACY "We fully understand [her] decisive actions and arguments and we want to express our condolences," wrote Documenta head Andreas Hoffmann in a statement issued this morning.
"We thank Bracha Lichtenberg Ettinger for her willingness to support us in these difficult times and respect her decision to withdraw from the process in view of the reality of terror in Israel and the resulting hurdles and questions." Ettinger's resignation came the same day that Documenta publicly denounced another committee member, Indian poet Ranjit Hoskote, for signing a 2019lettercomparing Zionism in Israel to Hindu nationalism in India. The missive was issued by the Indian division of the Boycott, Divestment, Sanctions (BDS) movement, which lobbies for Palestinian rights and freedom. According to Hoffmann, all committee members had been asked to assure Documenta officials that they were unaffiliated with BDS.
Following the November 9 revelation in Munich-based dailySüddeutsche Zeitungthat Hoskote had signed the letter, German culture minister Claudia Roth contributed astoryto the same paper condemning the missive as "clearly anti-Semitic and full of anti-Israel conspiracy theories." Roth threatened to yank funding from Documenta, as she did for the 2022 edition of the event. Curated by Indonesian collective ruangrupa, Documenta 15 was beset by multiple allegations ofanti-Semitismthat eventually led to thedepartureof the event's managing director, Sabine Schormann. Hoskote earlier today submitted his own letter of resignation, in which he "strongly" condemned the October 7 attack on Israel by Hamas.
The Sunni Islamist political and military organization, which governs the Gaza Strip, killed 1,200 Israeli citizens (according to Israel's foreign ministry, which on November 10revisedthe number downward from 1,400) and took another 200 hostage. Hoskote equally denounced Israel's unrelieved retaliatory "brutal program of extermination," which to date has killed more than 11,000 Palestinian citizens. He defended the letter's nuances, which he contended were lost amid Documenta's finger-pointing.
"It is clear to me that in this toxic atmosphere there is no room for a nuanced discussion of the issues at hand," he wrote in his resignation letter, which Documenta released today after other Germannewsoutlets had run it. "And now—in what seems to me like a futile attempt to salvage a situation that is no longer salvageable—I am being asked to accept a blanket and untenable definition of anti-Semitism that lumps the Jewish people in with the Israeli state and accordingly passes off any expression of sympathy for the Palestinian people as support for Hamas." Hoffmann in a statement also released today cast Hoskote's decision to depart the committee "completely respectable," affirming, "There is a need for consistent distancing from any form of anti-Semitism. The events of summer 2022 must not be repeated.
This is the only way to make a real new beginning after the events of Documenta 15." Documenta officials are currently reviewing the timeline for choosing an artistic director and are investigating the makeup of the selection committee, which currently comprises Gong Yan, Simon Njami, Kathrin Rhomberg, and María Inés Rodríguez..