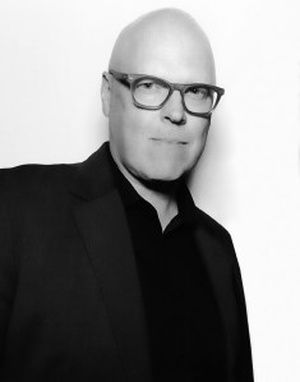 Los Angeles–based experimental opera producer the Industry has announced Tim Griffin as its next executive director. Griffin, a former editor-in-chief ofArtforumand onetime director of the Kitchen, arrives to the organization as it expands its programmatic reach to include more free and low-cost performances. Established in 2010, the Industry has produced numerous site-specific performances around Los Angeles, premiering new works by composers including Raven Chacon, Du Yun, Andrew Norman, and Anne LeBaron. It has also staged fresh productions of works by established composers John Cage, Lou Harrison, and Terry Riley, among others. "Everyone at the Industry feels fortunate and excited to have Tim Griffin as our next executive director," said founder and coartistic director Yuval Sharon. "His expertise in supporting and advocating for a wide range of artists is part of what makes him a perfect fit to guide our organization in its continued evolution.
Just as the Industry has always sought new combinations of artists to explore new expressions and expand what 'opera' can mean, we are all excited to see how Tim will lead the organization's ongoing adventures."RelatedHELEN FRANKENTHALER FOUNDATION SUED FOR "DESTROYING" PAINTER'S LEGACYBMA CREATES PAID INTERNSHIPS HONORING VALERIE MAYNARD Griffin, who remains a contributing editor ofArtforum, served as editor-in-chief of the publication from 2003 to 2010, beforebeginninghis nine-year run at experimental art space the Kitchen. As director and chief curator of the New York nonprofit, he broadened its focus on interdisciplinarity and oversaw a program featuring Chantal Akerman, ANOHNI, Charles Atlas, Gretchen Bender, Abraham Cruzvillegas, Ralph Lemon, Aki Sasamoto, and Tyshawn Sorey, among others. Helefthis role there in September 2021, to accept a visiting professorship in the art history and English departments at Ohio State University in Columbus, after his wife, Johanna Burton, was named director of Wexner Center for the Arts there. Burton in September 2021 wasnamed executive directorof the Museum of Contemporary Art, Los Angeles. "Since its inception a decade ago, the Industry has been inspirational—even revolutionary—for championing opera as a perhaps unexpectedly limber art form uniquely suited to meet our moment's desire for new, interdisciplinary approaches to art, and for a reimagined relationship of art with its diverse publics," said Griffin. "I'm deeply excited and honored to join this amazing group of collaborators among the Industry's board, artistic directors, and company to continue the organization's work with artists and the civic landscape of Los Angeles." The Industry this September will present the premiere ofStar Choir, cocreated by Malik Gaines—who, alongside Sharon and Ash Fure, is one of the organization's three coartistic directors—and Alexandro Segade.
The event will take place atop Mount Wilson Observatory..