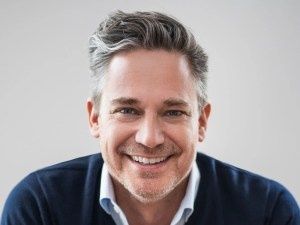 The National Gallery of Canada on June 7 announced Jean-François Bélisle as its next director and CEO. Bélisle, who since 2016 has served as executive director and chief curator of the Musée d'art de Joliette (MAJ), Quebec, will step into his roles July 17, for a term lasting five years. As well, he is the newly elected president of the Canadian Art Museum Directors Organization.
News of his leadership arrives less than a week after the Ottawa galleryrevealedthat interim director and CEO Angela Cassie was departing the positions to assume a new leadership role in Manitoba. Cassie had led the gallery since June 2022, after Sasha Sudadepartedto lead the Philadelphia Museum of Art.RelatedHELEN FRANKENTHALER FOUNDATION SUED FOR "DESTROYING" PAINTER'S LEGACYBMA CREATES PAID INTERNSHIPS HONORING VALERIE MAYNARD "We are thrilled to welcome Jean-François to the Gallery. He is a proven leader with an ability to advance the National Gallery of Canada's five-year roadmap,Transform Together," said Françoise Lyon, chair of the gallery's board of trustees, in a statement.
"Jean-François's art-focused tenure will continue the transformation of the Gallery into a national museum that is open to all Canadians, regardless of their political, religious or cultural identities." While at MAJ, Bélisle, who holds a BA and an MA in art history from Montreal's Concordia University, focused on exhibiting Indigenous art. In 2020, he staged an exhibition examining, through contemporary interventions, the way a historical collection of bronze sculptures represented Indigenous people; he mounted another show that year of the work of contemporary artist Joseph Tisiga (Kaska Dena First Nation), which investigated cultural appropriation in Western Canada. The founding director of the Arsenal art foundation in Montreal and Toronto, Bélisle earlier worked for global auction house Sotheby's in Geneva, and for and a private art foundation in Spain.
TheGlobe and Mailnoted that Bélisle arrives to the National Gallery of Canada at at time of turmoil, as the gallery faced high turnover during Suda's three-year tenure, and four controversial high-level dismissals under Cassie that bred unease among staff. "I really need to meet . .
. everyone around the gallery to hear them out, hear their stories and hear their frustrations, or their pride and their joys, to understand the situation a bit better," he told the publication. "Having open, honest, transparent exchanges in my experience resolves 60 percent of the problems.
So, I think this is the focus that I want to take at least for the first couple of months. And then plot a better future with everyone.".