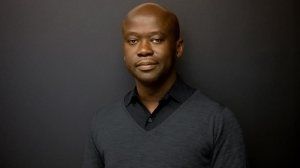 Renowned Ghanaian British architect David Adjaye on July 4 announced that he would be stepping away from a number of projects, theNew York Timesreports. The news came in the immediate wake of allegations, first reported in theFinancial Timesthat same day, that he sexually assaulted or harassed three of his employees. The women, who have not been named, "accused him and his firm of different forms of exploitation — from alleged sexual assault and sexual harassment by him to a toxic work culture — that have gone unchecked for years," according to theFT.The publication characterized Adjaye's accusers as "black women in their forties at the time the alleged abuse occurred, . . . single mothers, well-connected professionally and from influential families." All three are said to have known Adjaye before working for him, and to have shared friends and acquaintances with him.RelatedHELEN FRANKENTHALER FOUNDATION SUED FOR "DESTROYING" PAINTER'S LEGACYBMA CREATES PAID INTERNSHIPS HONORING VALERIE MAYNARD Adjaye in a statement firmly rejected "any claims of sexual misconduct, abuse or criminal wrongdoing," asserting that the "allegations are untrue, distressing for me and my family and run counter to everything I stand for." He contended instead that he "entered into relationships which though entirely consensual, blurred the boundaries between my professional and personal lives." Adjaye acknowledged that he was "ashamed" and "deeply sorry.
To restore trust and accountability, I will be immediately seeking professional help in order to learn from these mistakes to ensure that they never happen again." Shortly after the allegations were made public, Adjaye relinquished his role as architectural adviser to Sadiq Khan, the mayor of London, and suspended work on the British Holocaust Memorial, which he was commissioned to create. In a statement, he affirmed that he would give up all ceremonial roles and trusteeships so that the allegations did "not become a distraction." The Multnomah County Library in Gresham, Oregon, announced that it had severed ties with Adjaye, whom it had earlier touted as one of the forthcoming structure's architects. Adjaye founded Adjaye Associates in 2000. Among the architectural firm's notable projects are Smithsonian's National Museum of African American History and Culture, in Washington, DC; Ruby City, a new art center in San Antonio, Texas; the Sugar Hill Mixed-Use Development, in Harlem, New York; and the Ethelbert Cooper Gallery of African and African American Art at the Hutchins Center at Harvard University. Current projects include the Studio Museum in Harlem and the National Cathedral of Ghana in Accra. Adjaye was knighted in 2017.
In 2020, he won the prestigious Isamu Noguchi prize and became the first Black architect to win the Royal Institute of British Architects gold medal in the prize's 173-year history..