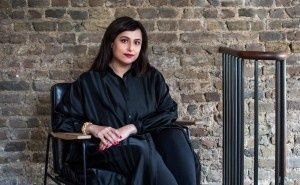 The Aichi Triennale Organizing Committee has named Hoor Al Qasimi artistic director of the sixth edition of Japan's Aichi Triennale, to take place in 2025. Al Quasimi in 2009 founded the Sharjah Art Foundation, of which she remains president and director. Chosen for the strength of her global connections and her significant experience in curating biennials, she is the first non-Japanese person to helm the Triennale, considered Japan's premier contemporary art exhibition, since its founding in 2010.
"I have had a long history with Japan, its language, culture, artists and curators," Al Qasimi said in a statement, "and am grateful for the opportunity to work alongside many more professionals to learn more about Aichi." Among the major solo exhibitions Al Qasimi has curated at the Sharjah Art Foundation are those variously featuring the work of Tarek Atoui, Robert Breer,Amal Kenawy, Yayoi Kusama, Khalil Rabah, Hassan Sharif, and the Mumbai collective CAMP. Since 2017, she has served as president of the International Biennial Association. Among the international biennials she has curated are the Second Lahore Biennale, in 2020, and the United Arab Emirates Pavilion at the Fifty-Sixth Venice Biennale, in 2015.
She co-curated the sixth iteration of the Sharjah Biennial in 2003, and has since remained the event's director. She is additionally president of the Africa Institute and president and director of the Sharjah Architecture Triennale, whose first edition launched in 2019. Al Qasimi is on the board of Kunst-Werke, Berlin and that of Ashkal Alwan, Beirut.
Previously, she sat on the boards of MoMA PS1 in New York, and the UCCA Center for Contemporary Art in Beijing..